Happy New Year!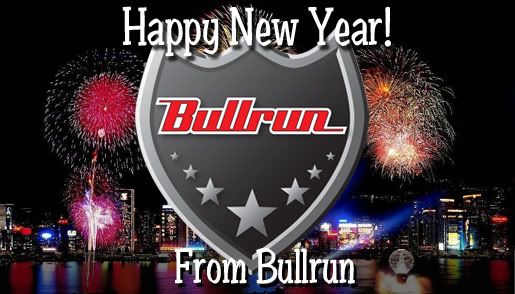 Become a fan of Bullrun on facebook!


We at Bullrun HQ would like to wish all of our loyal Bullrun supporters, fans and Bullrunners a happy new year and hope that you took in the new year in true Bullrun style- with a big party! 2010 was a big year for Bullrun, and we have you, our loyal supporters to thank for it. 2011 will have some surprises of its own. Without giving away too much, Bullrun productions is working on a few new TV shows for various US television networks. We're also planning the route for the 2011 Bullrun Live Rally which is sure to be a blast - so stay tuned for more information!

Thank you to everyone for your support over the past few years. We plan on expanding the Bullrun market in 2011 so keep an eye on Bullrun.com and the Bullrun social media pages for updates.


 

Our latest project; 'Inside West Coast Customs' is almost done, and we've got the intro piece to the TV series ready for your viewing pleasure. The show will debut on Discovery HD Theatre this February. Be sure to tune in for a look into the world of West Coast Customs. The show took a lot longer than we anticipated to film, edit and produce, but rest assured - it will be worth it! We put all of our resources into this TV series so that's why we have beeen unable to return to the popular Bullrun Reality TV series which is now airing over seas in Germany, Australia, Norway, Finland, Sweden, Turkey and Africa.

Enjoy the preview for 'Inside West Coast Customs!' 
 


With all the loyal support we've been receiving over the past seven years from the Bullrun fan community, we feel that it's about time that we gave back to our loyal supporters.

In the coming months we will be holding periodical contests on both Bullrun.com and the Bullrun facebook page.
Click here for full details, contest rules, and upcoming contest dates.


We'll be doing contests starting in January 2011, so if you're interested in winning some Bullrun merchandise, make sure you 'like' our Bullrun facebook page, and check the Bullrun.com front page frequently.

Thanks again everyone for your loyal support!